The president of the Adelaide Crows defended the league's vaccination policy following the resignation of a member of the club's board of directors today.
Key points:
Adelaide Football Club board member Nick Takos has resigned after being denied a vaccine exemption by the club
Club president says unvaccinated member 'endangering team' untenable
It follows that one of the club's AFLW players was moved to the inactive roster after refusing to be vaccinated
Nick Takos, who was elected to the Adelaide Football Club (AFC) board this year, said it was with "great disappointment" that he had to step down.
He said he requested a medical exemption because of his "unique health conditions", which his specialists argued, but was denied.
"AFL's COVID tenure and the club's deeply concerning response to it left me with no choice but to resign," said Dr Takos, who holds a doctorate in leadership.
"I am passionate about the Crows and have invested 21 years of service in one form or another with the club. I understand the difficult position the board finds itself in.
"Having said that, I made it clear to the board that while I am not anti-vaccination in general, companies should not tell their staff and football fans what medical treatment is right for them by the. through a compulsory vaccination policy. "
Club president John Olsen said "despite a number of discussions over several weeks," Dr Takos declined to be vaccinated and decided to resign.
In a statement issued on Wednesday afternoon, the club said that Dr Takos' refusal to be vaccinated against COVID-19 "puts him in violation of the club's vaccination policy, and he is unable to fulfill his obligations" .
"Following the AFL's publication of its COVID-19 vaccination requirements for male and female players and football staff, the Crows have developed and implemented an internal policy for their administration." , indicates the press release.
He required managers and staff, as well as contractors and volunteers, to receive their first dose of vaccine by November 19 and be fully immunized by December 17.
Concern over the player's diagnosis
Dr Takos said he was also "increasingly concerned following news that one of the SANFL players in Adelaide has been diagnosed with pericarditis, a serious heart disease, following the COVID vaccination. under the direction of the AFL and the club ".
"On this basis, I called a special board meeting to urgently discuss the player's condition, the health and safety of all our players and other associated risks," he said. -he declares.
"It was clear that the board of directors was motionless on this issue and key and reasonable questions have yet to be answered."
He said those questions included the advice the AFL gave the Crows after the player was diagnosed, how the club were reviewing vaccination policy, what potential insurance liability consequences might arise and whether the risks of vaccines COVID-19 were taken into account when adopting the vaccination policy.
However, Mr Olsen said the club owed a duty of care to everyone at the club.
"Therefore, we have developed a COVID-19 vaccination policy to ensure that there are appropriate health and safety requirements to protect our people and the community at large," he said. declared.
"As a manager, you are obligated to attend meetings at club headquarters and the Adelaide Oval, as well as matches and other events involving players, coaches, staff and business partners, and Nick does is no longer able to do so. "
"We are all free to make these decisions in our lives, from our own perspective, but decisions have consequences."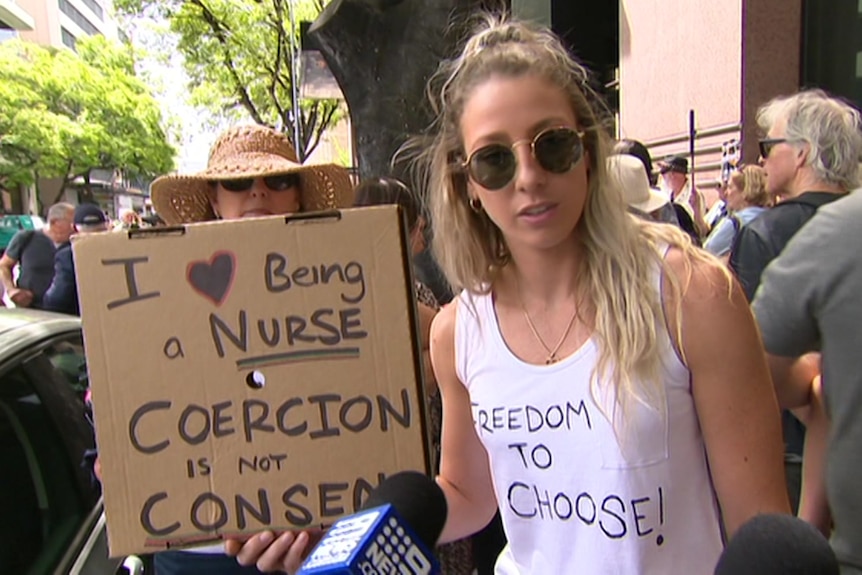 Dr Takos' resignation follows Crows AFLW player Deni Varnhagen who was moved to the club's inactive roster last month after refusing to receive the vaccine.
The defender, who also works as a nurse, is often seen participating in so-called freedom rallies in Adelaide.
The club will look to fill the board position early next year.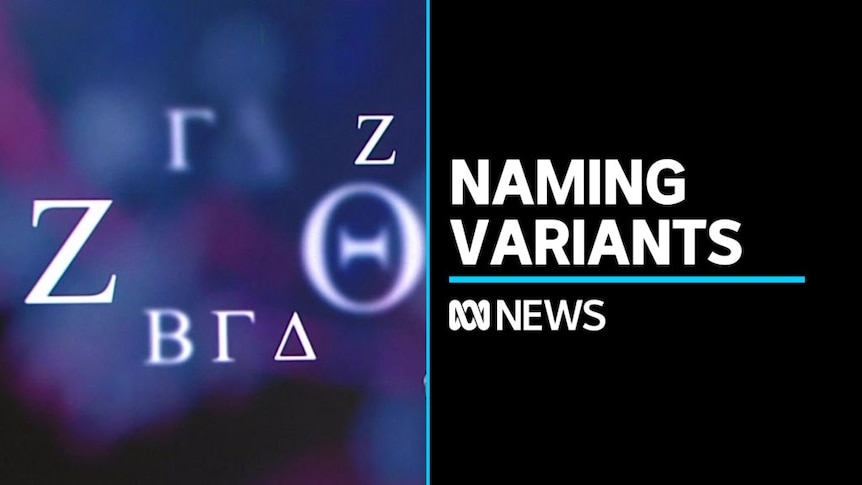 Loading form …